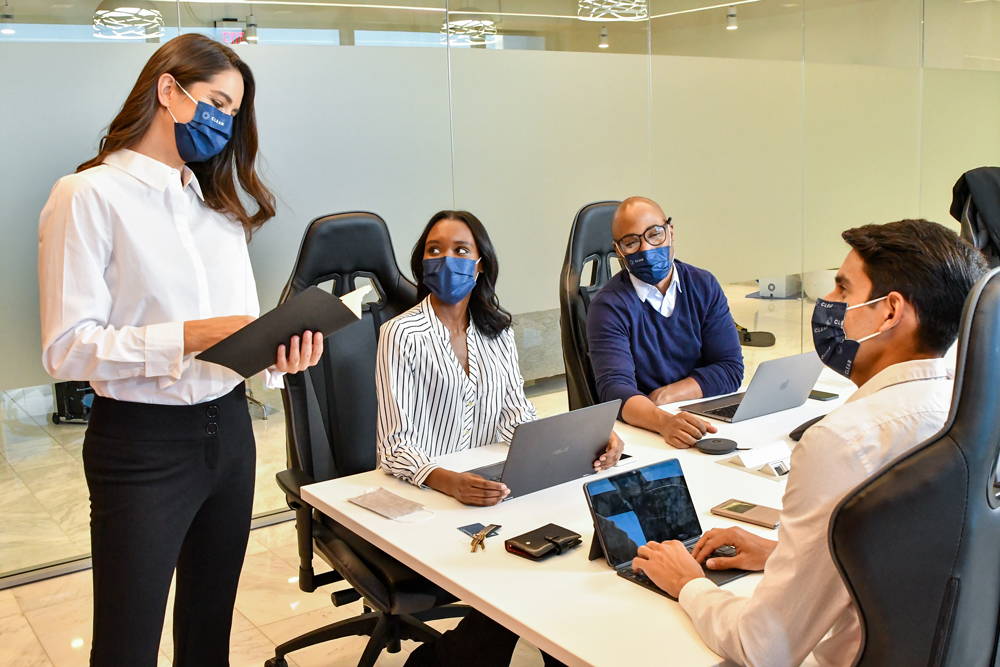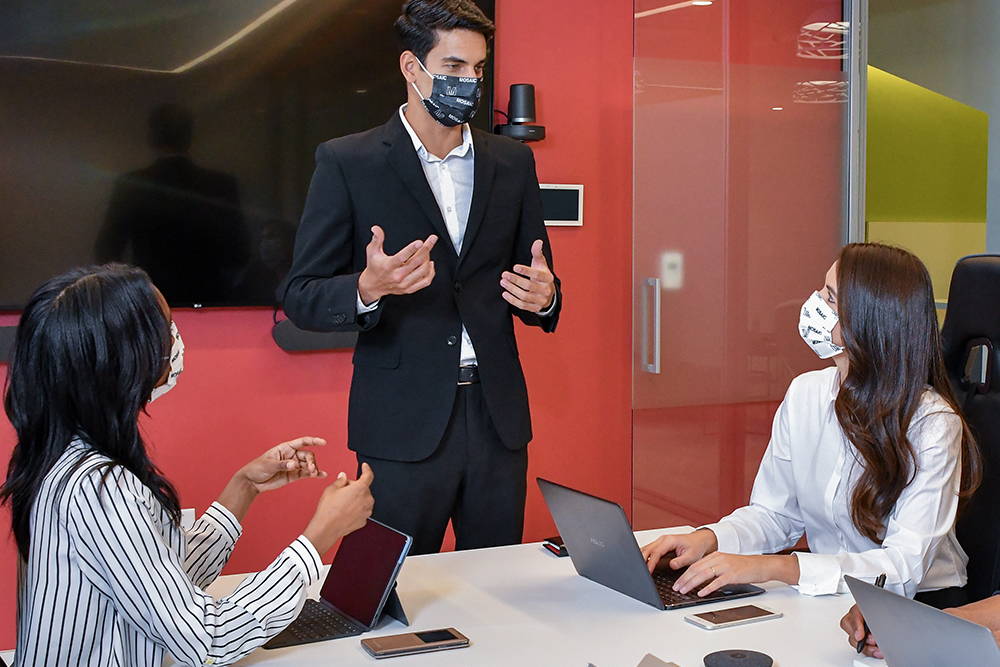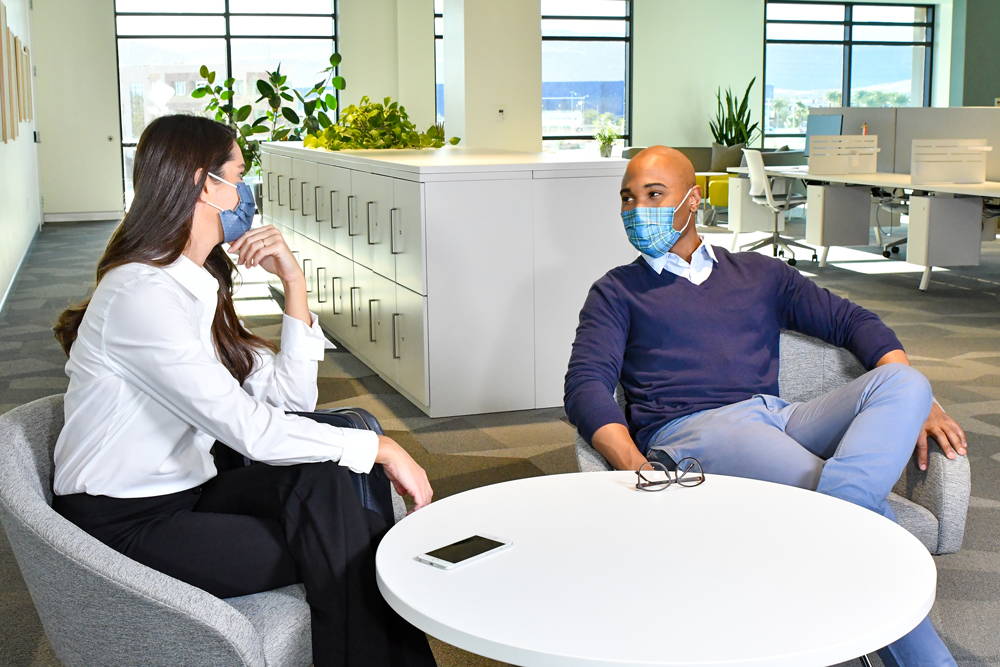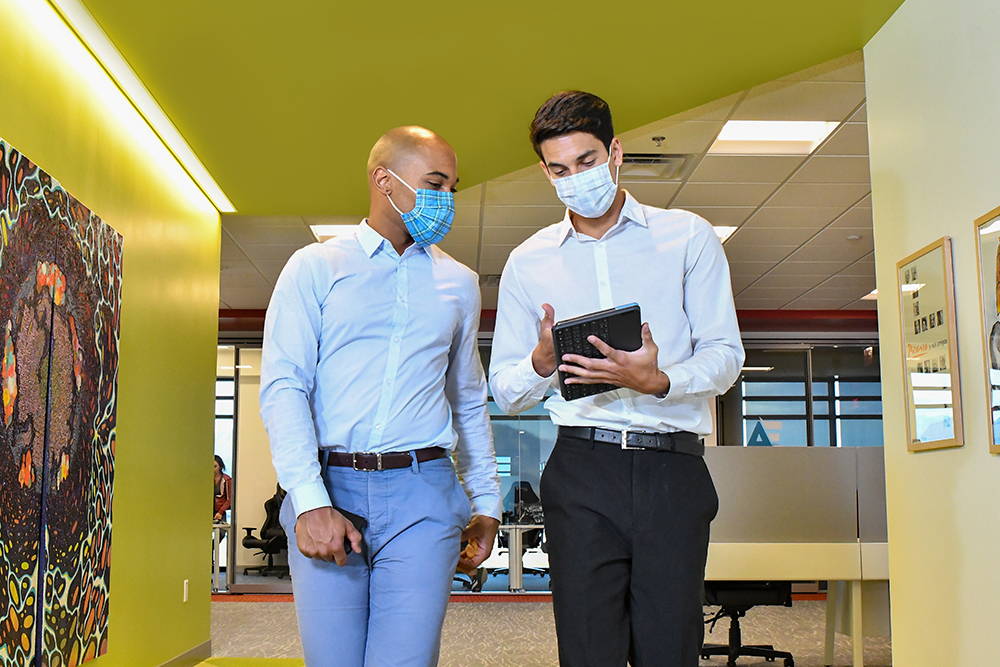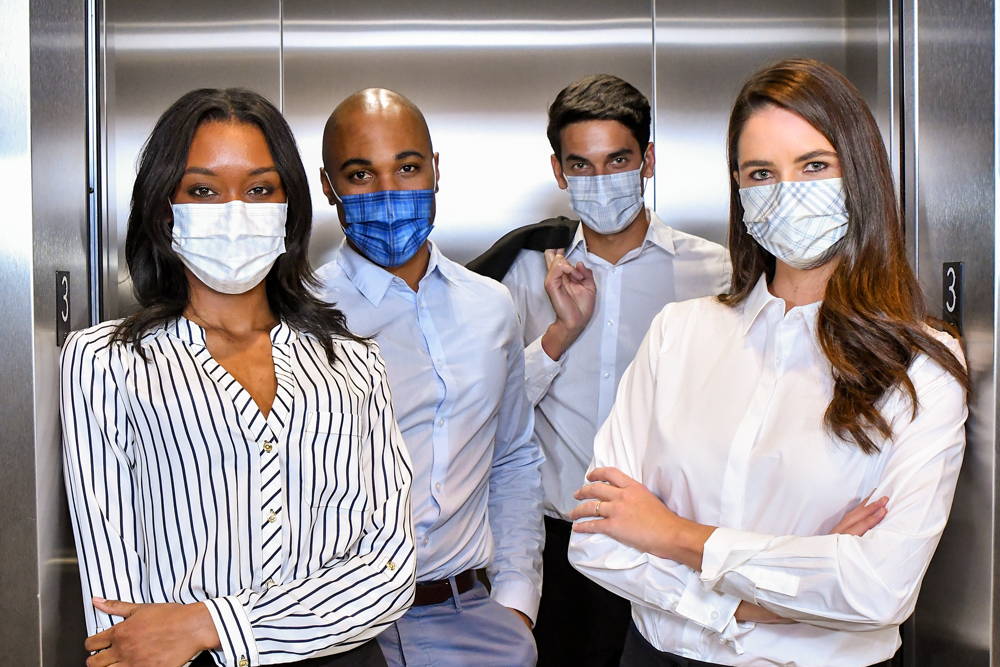 "We see masks as an opportunity, not an impediment,
to connect with people."
  -Tom Penn, Co.Protect co-founder.
3-ply, surgical-style masks are more effective than cloth masks, yet, for most businesses, basic blue masks evoke a hospital setting that can ruin the customer experience.
Enter Co.Protect. Our masks have been lauded by Vogue, Men's Journal, Forbes, and Yahoo! News for their styling, construction, and fit. Founded in early 2020 by sports industry veterans, we have become a leader in supplying branded personal protective equipment (PPE) to large organizations and businesses that bring people together.
Our popular line of premium disposable masks helped keep pro athletes safe at the 2020 NBA "Bubble" in Orlando and at Major League Baseball's World Series in Arlington, Texas. Other clients include major Hollywood studios, elite universities & school districts, government agencies, and national franchise chains, among others.
Whether you seek a customized solution that conforms to your brand style guide or favor the more understated looks of the executive collection, our line of enterprise PPE meets the needs of organizations ready to upgrade from ad hoc mask programs. Co.Protect designs, produces, and delivers the premium, single-use protective gear that allows your employees and customers to feel safer and more united than ever.

Premium, 3-ply masks more effective than cloth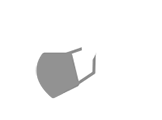 Maximum breathability and enhanced comfort

Always-in-stock guarantee Custom designs provide workforce a uniform look Charitable mission to #maskup communities
"We needed high-quality, branded masks quickly for our international Garrett Popcorn Shops locations and Co.Protect delivered in every way. The masks' protective properties, the print quality, and the service provided have been second to none."
– Maneesha Khandelwal, Senior Vice President, Garrett Brands
"We really like the fit, comfort, and all-day wearability of Co.Protect masks."
- Casey Smith, Director, Health & Performance - Dallas Mavericks
"Together, Support My Club and Phoenix 20-30 Club donated over $35,000 in PPE to Phoenix Union High School District, including nearly 20,000 co-branded face masks. "We were impressed with the quality and overall professionalism of your team.
We will be recommending you to other organizations and thank you for keeping students safe during COVID-19."
- Kristen Saetrum, Communications Director - Support My Club"